Focus on Energy announces 2022 New Construction Trade Ally Awards
Madison, WI – The New Construction Trade Ally Awards were presented during the American Institute of Architects Wisconsin 2022 Design Awards Gala on September 16.
Focus on Energy recognized professional design and construction firms in eight separate categories for incorporating energy efficiency into their new construction project designs. The winners from across Wisconsin are participating Trade Allies of Focus on Energy, Wisconsin's energy efficiency and renewable energy resources program.
Focused on the Future, the City of Madison Earns a 2022 Energy Efficiency Excellence Award
Focus on Energy awarded the City of Madison for its energy efficiency work, specifically for including energy features on the following projects: Metro Maintenance Building Remodel, Police Department energy efficient equipment installations (including MPD East, West and Training center), Ashman Library, water supply wells, Fire Department Fire Stations and solar installation on City buildings.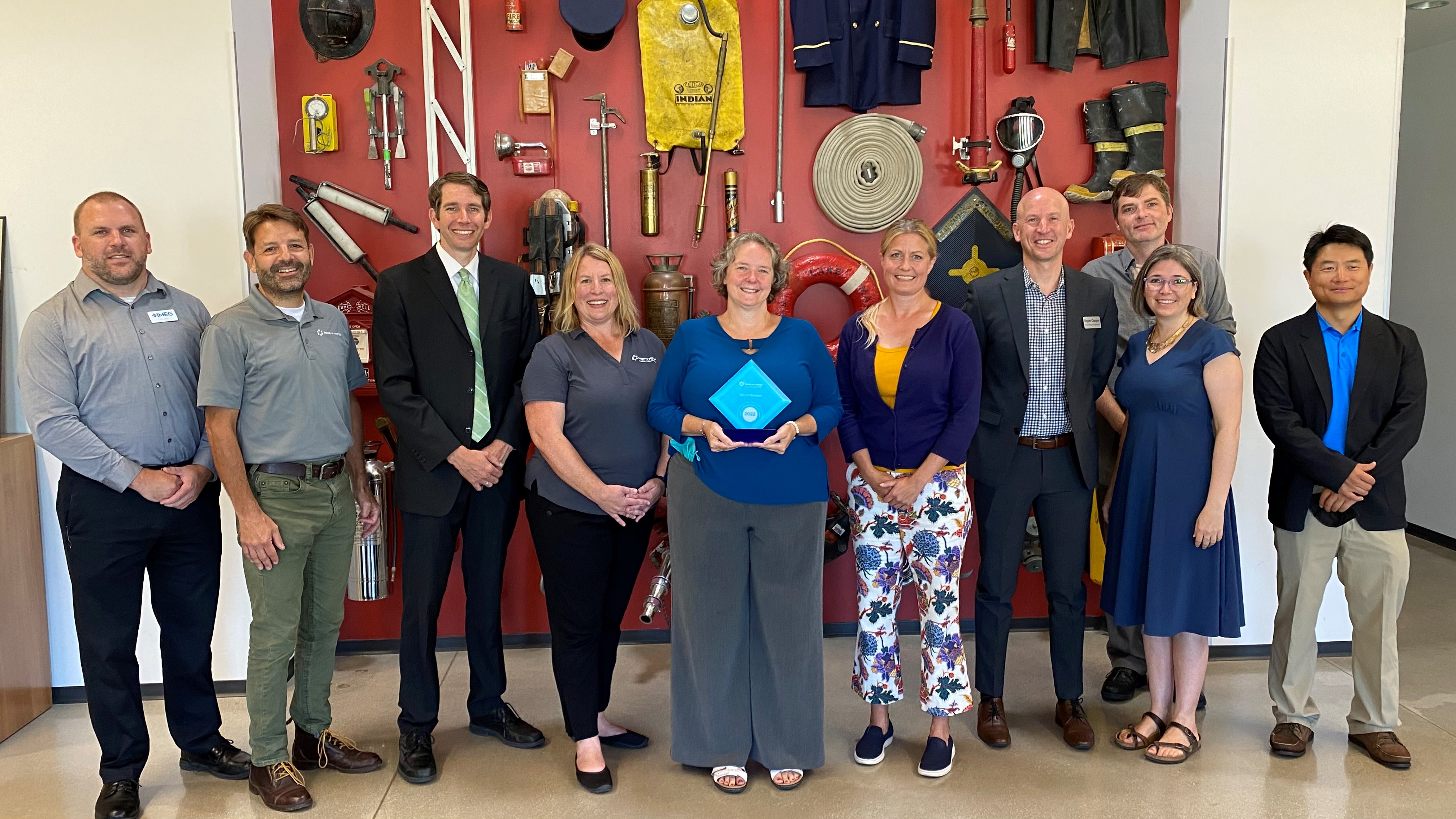 Wisconsin Contractors Focused on Energy Efficiency Honored by DOE, EPA
Five Focus on Energy Trade Ally contractors have received the 2021 Century Club Award. Recognized by the U.S. Department of Energy and the U.S. Environmental Protection Agency, the Century Club is an elite group of contractors who complete 100 or more home energy efficiency projects in a single year.
Each project must be completed through the Home Performance with ENERGY STAR® Program, which sets high standards for improving the comfort and energy efficiency of participating homes.
View All Press Releases