Incentives for property owners
Focus on Energy provides resources and incentives to help multifamily property owners reduce energy costs and improve building comfort and tenant satisfaction. Incentives are available for a wide range of building improvements, including:
New heating and cooling equipment
New lighting for common areas, outdoor fixtures and garages
In-unit faucet aerators, showerheads and LED lighting
Energy efficient building improvements are a smart move for property owners as they often lead to:
Greater tenant satisfaction and lower turnover rates
Fewer maintenance issues and associated costs
Lower operating and energy costs
Check out this multifamily case study
If you would like to talk to someone about opportunities available to you and your properties, please call us at 855.339.8866 or email us at homerewards@focusonenergy.com. If you are considering insulation and air sealing for your building, get started today by finding a residential Trade Ally contractor in your area.
Just starting to gather information? Take a spin through our virtual property walk through to learn more about opportunities and incentives available to you.

Qualifications
The multifamily property must have 4 or more units under one roof.
The multifamily property must be served by a participating utility.
New construction projects may also qualify for incentives—please speak to your energy advisor about details.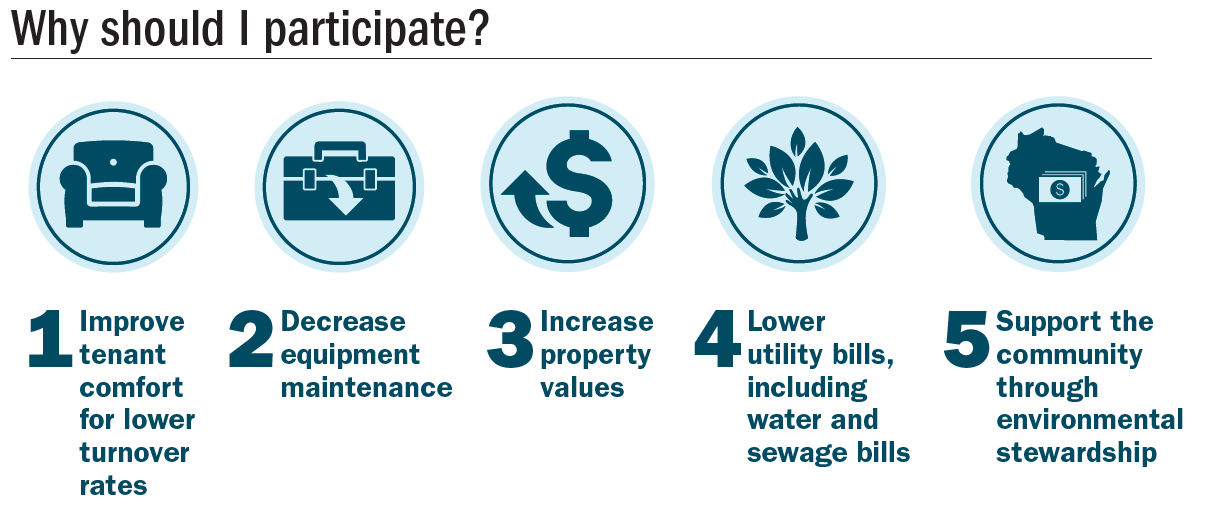 New Buildings
Is your building in the early design phase? Then, take advantage of Energy Design Assistance and receive a FREE customized, whole-building analysis of energy-saving options for over 5,000 square feet. 
Is your building further along in the design phase? Multifamily New Construction has a NEW offering using a simplified version of design assistance. Product & Equipment Performance (PEP) evaluates your building holistically by rating energy systems as good/better/best. Receive an incentive per square foot based on the measures you choose. Find more details at Multifamily Product and Equipment Performance.