If you prefer a hands-on approach to home improvement, check out our DIY incentives. We offer $200 cash back for self-installed attic insulation and air sealing. Qualified projects improve year-round comfort, lower heating and cooling costs, and help prevent common issues like condensation and ice dams.
Before committing to a DIY project, please review the eligibility infographic below. While some solutions are simple enough to do yourself, others may require a professional Trade Ally contractor.
Click on the image for a larger view.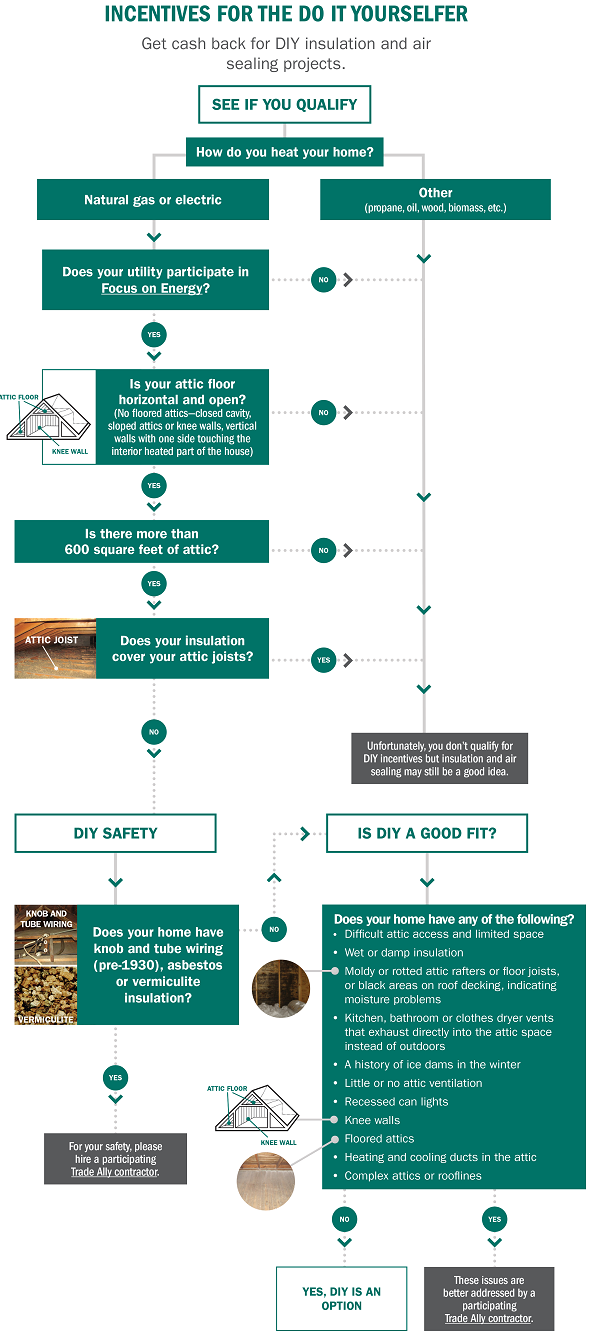 If DIY isn't right for you, you may still be eligible for incentives when you work with a Trade Ally contractor. See the Available Options